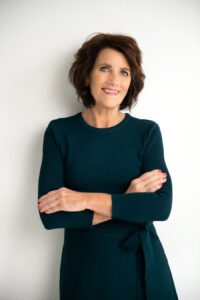 Deborah Barr is a popular Holistic Health speaker and educator sought out for programs and presentations for audiences who want to maximize health and vitality; create and maintain a clear, focused, positive mind; emotional harmony; and live lives they love.
If you're looking for an expert in the field of Holistic Health with sound credentials and over three decades of experience, then consider Deborah.  With genuine thoughtfulness and approachability, she engages and inspires audiences to take control of their lives with her high-content programs.
She helps participants break through barriers; maximize health and vitality; create focused minds and emotional harmony; and live abundant, joyful lives.
Some Popular Programs
All of Deborah's programs are customized to meet the needs of the client and participants. Several topics can be combined as well. She also customizes Holistic programs on a variety of specific health issues.
Deborah offers employee wellness programs and coaching; workshops; seminars; and virtual programs. For two years she and her staff presented a variety of ongoing programs and workshops for Magee Women's Hospital and WomanCare Centers.
Holistic Stress Strategies
Creating a Life You Life
Mind Matters; Retrain Your Brain
Eating Your Way to Success
Fitness From the Inside Out
Work-Life Balance
What's Stopping You
Wellness Programs Add Value to the Bottom Line
Money: A Spiritual Matter
Creating Balance in a World of Chaos
Food and Mood
Holistic Weight Loss
Understanding and Eliminating Cravings and Addictions
Contact Deborah to discuss a life-enhancing program that meets your organization's needs.
Partial list of Organizations/Institutions Deborah Barr has presented to
Chautauqua Institution, Chautauqua, New York
Hospital Council of Western Pennsylvania
Blue Cross of Western Pennsylvania HealthPlace
Duquesne University
Carnegie Mellon University
Ohio University
Magee Women's' Hospital and WomanCare Centers
Mercy Hospital School of Nursing
Children's Hospital, Pittsburgh
Jefferson Hospital
Health & Life Enrichment Expo in Columbus, Ohio and Pittsburgh, Pennsylvania
Pittsburgh Human Resources Association
Fayette County Drug and Alcohol
Allegheny College, Meadville, Pennsylvania
Renaissance Center, Inc., Pittsburgh, Pennsylvania
Bradford Regional Medical Center, Bradford, Pennsylvania
Pa. Association of Family & Consumer Sciences, Inc.
Kushi International Macrobiotic Health Conference, Westfield, Mass
"The audience loved your presentation! Life changing ideas were articulately presented. Everyone had a wonderful time and were very enthusiastic when they left." 
"Thank you for the excellent Attitudinal Healing Seminar you gave at Pittsburgh Technical Institute.  Our employees gave your program top marks in their evaluations and are already asking for another seminar with you as facilitator." 
"From a speaking perspective, I know Deborah as wise, single-focused and passionate about people's emotional, physical and spiritual well-being. When Deborah speaks, lives change."
"I can attest to Deborah's ability to capture a group with her obvious grasp of her subject and long experience in her field. She has a spiritual quality about her that gives one a sense that she is very grounded and truly believes that what she is doing is part of a greater good."
"Deborah Barr will be an asset to any organization which is searching for a highly qualified and poised presenter who can offer insightful and inspirational instruction, creative consulting and life-altering educational programs. Her gift to heal happens in the very authentic way she shares what she knows through her speaking and writing."
"I have always found Deborah to be knowledgeable, genuine and caring. These qualities come across to her audiences, and she does make a difference in their lives. Whether she delivers a keynote, a workshop, or a seminar, she will serve you and your constituents well."