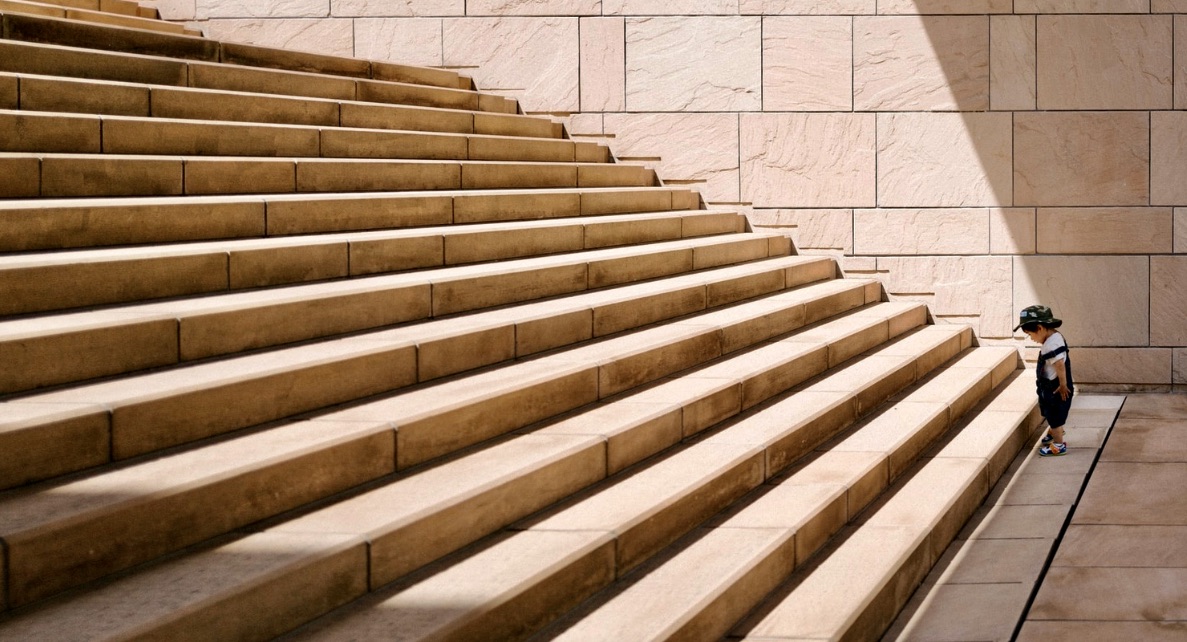 Life-Changing Guidance and Personal Mentorship From a Seasoned Expert
You came into this world to play the Game of Life. The game includes an obstacle course. Some obstacles that people experience are unhealthy relationships, abuse, poor health, unfulfilling jobs/life, money issues, and worse. You are and always have been equipped with everything you need to create a healthy, joyful, abundant, passionate, and fulfilling life. Most people were conditioned with fear and limitation rather than encouraged to develop and use innate skills within to create amazing lives.
Deborah's Holistic Life Coaching will give you the foundation and strategy for getting what you want–your personal blueprint for success and happiness. You'll gain clarity; create a focused plan; discover what you really want and what stops you from getting it. You'll free yourself from struggle, self-doubt, and damaging habits and patterns that sabotage you.
You'll be guided toward clarity in your thinking and empowered to transform obstacles and make changes necessary to reach your goals. Deborah will teach you creative problem solving; draw out and develop your greatness; inspire you to action; and give you accountability in an environment where you are fully listened to in a non-judgmental way.
Deborah is highly skilled at seeing you and recognizing the attributes that will propel you into a higher level of possibilities and success. She is proficient at helping clients see what they can't see – what is needed to shift internally and externally. Scroll down for testimonials.
Deborah Barr  has decades of professional training and clinical experience.  She is one of few in a field of many who understands the relationship and connection between body, mind, emotions, and spirit; how they each impact the other; and how everything you choose from food, attitudes, lifestyle, relationships, environment, and life's work feeds and creates you and all aspects of your life moment by moment.
"Your multi-levels of Holistic Coaching have not even been identified by others in the holistic or mainstream field, and I've worked with many. You have offered a river of gifts to me and planted new seeds in me that are blooming quickly. My life has truly changed for the better with your help."
What Would You Like to Change
Are you feeling stuck?
Are outer conditions controlling your life?
Do you feel as though something important is missing in your life?
Are you repeating the same patterns and getting the same unwanted results?
Does it seem like you are surrounded by negativity?
Would you like to create more satisfying relationships with everyone in your life?
Are you living a joyless life of struggle?
Are you burdened with health and/or weight problems?
Would you like to consciously design and create a healthier, happier, more abundant life?
Holistic Life Coaching Will Help You
Understand how you get what you get
Identify and release attitudes, beliefs, habits that work against you
Transform debilitating negative mind chatter
Recognize and eliminate conscious and subconscious resistance
Attract new opportunities with far less effort
Access your Inner Wisdom and Higher Mind
Become aware of saboteurs and conflicting intentions and release them
Understand how you may be receiving pay-offs from your challenges
Giving life to your dreams a day at a time with focused tools and strategies
Learn effective inner and outer communication skills
Let go of things you've been tolerating
Identify and eliminate time wasters
Create a new theme for your life
Transform not-good-enough, unworthy, and undeserving syndromes
Structure your life to support your success
 Deborah's Holistic Life Coaching Will
Help you take yourself and your dreams more seriously
Motivate and inspire you to action
Empower you to eliminate excuses and take responsibility
Help you take more effective and focused actions immediately
Give you effective resolution skills for life's challenges
Produce results more quickly
Teach you how to decrease energy drains and increase energizers
Aid you in creating momentum so it's easier to get results
Support you in setting better goals and reaching them
 Benefits
Deborah's life-changing, transformational Holistic Life Coaching Programs will evolve you from a life of crisis management to a life that flows in healthy, abundant ways. You'll feel new optimism, confidence, and a can do attitude that will help you take the recommended actions to create a life you truly love.
You'll learn skills and tools to end stress, struggle, procrastination, sabotage, and lack. You will you stop fighting against yourself, and evolve your life to higher levels. These are skills you can use for the rest of your life.
Having Deborah as your health and happiness guide and partner will insure quicker results.
You'll benefit in other ways. Some health problems will resolve as they are often caused by lack of balance, happiness, passion, and fulfillment. You'll have more energy; greater emotional harmony; more confidence and higher self-esteem; look and feel younger; and enjoy life far more.
Now is the time to take new steps and make your goals a reality. Perhaps you've tried over and over and failed to get the results you wanted and simply gave up. Your goals, dreams, abundance, health and happiness are the most important priorities in life and are far easier to reach with professional holistic guidance.
Your journey to joyful, healthy, abundant living can be a long, tedious and costly one without the right kind of professional guidance. Invest in yourself and your future. The sooner you get started the sooner you'll see results.
 Getting Started
The first step is to purchase and schedule the Intake Session which is an opportunity for me to learn more about you; your challenges; habits; concerns; how you respond to change; and what you would like to accomplish with my professional help. We will extensively explore your concerns to help me get to the root causes of your challenges. After the Intake Session I will make a program recommendation for you. Everyone is at a different starting point. Some need only a few sessions while others need more.
Not sure if Holistic Life Coaching is for you? Contact me to schedule a complimentary 15-minute phone call to have your questions answered.
"Deborah has the solid knowledge and experience that so many others who are competing with her lack. This isn't a "marketing opportunity" for her; it's her life work.  Her materials demonstrate it, and her one-on-one insights and sensitivity model what others should be doing.  It is a pleasure to work with her and I'm sure you will benefit from her wisdom, too." 
"Thank you ever so much for the blessings you have bestowed upon my life.  The wisdom that you share and the manner in which you share it are so deeply appreciated. You have allowed my navigation through a turbulent time to be focused upon hope and healing change. My prosperity flow and so much more has improved with your Holistic techniques. Thank you for all that you are; for all that you do; for your vibrant example of joy and radiant life. You are a light in this world of the greatest magnitude."
"Your life and your work are such gifts to those of us who are fortunate enough to know and work with you. Thank you for being such an important teacher to me and for the remarkable road you've helped me pave. You have truly changed the course of my life for the better with your influence during very bleak times. I look forward to continuing working with you in the new year."
"Deborah has given me not only sound recommendations as a result of many years of training and experience but also HOPE. Prior to meeting you, my attempts to reverse my problems in my time of health and life crisis were fruitless. Deborah is a person with the knowledge, skills and words that can change one's life in positive ways-a true blessing! I have experienced miracles as a result. This is tough to explain, but, she has brought me-me."
"Your work with me has been a game changer professionally and personally. After you coached me through a business crisis, and putting into practice every aspect of the wisdom you imparted to me, the results were miraculous as you said they would be. My associates, who had been angry at me for the crisis I created, were hugging me and appreciating me at the end of the meeting. Your wisdom is unparalleled."
"Things have opened up for me. Many opportunities that I couldn't even imagine have come my way. You helped pull me through self sabotage and master the techniques. I am no longer stuck in sabotage and procrastination. I'm immersing myself more in what counts.  I was always looking outside myself for answers. Your inner practices have given me the experience of my own internal power to create good health and actualize my life dreams. You helped me position myself so that I now work with focus and presence rather than drowning in negative "what-ifs"."
"My body chemistry changes when I talk with you even when it's by phone. I can feel myself filling with a potent energy of passion, aliveness, and creation. You have a gift for awakening in others a power that has been dormant. It is very positive and spiritual."
"I really appreciate the way you are able to shift in our sessions to move me through difficult health situations with your wealth of knowledge of nutritional therapy and herbal medicine. I can clearly see now how my poor health and mental/emotional states are reflected in my business, level of prosperity, and relationships. With deep gratitude!" 
"Deborah gets straight to the core of what's beneath the problems and to the heart of what matters most. She is masterful at understanding the human condition. My life has significantly changed for the better."